1 April 2015 – Global Marketing News
Congo leads global internet speed increase
Research by Akamai has revealed how internet speeds vary across the world.
The research shows that average global internet speeds increased by 20% last year, reaching an average speed of 4.5 Mbps at the end of 2014.
The fastest internet speeds were in South Korea, Hong Kong, Japan, Sweden and Switzerland.
The country with the largest proportional increase in internet speed was Congo, whose speeds increased by almost 150% to 1.3 Mbps.
Only 10 out 142 countries showed a decrease in average internet speeds, with the most notable decrease being in Sudan.
59% of the world had access to broadband, which is defined as an internet speed over 4 Mbps, with around 25% having an internet speed of over 10 Mbps.
Google to roll out product rating stars to UK, Germany and France
Google has announced that it is rolling out its product rating stars on Product Listing Ads to the UK, Germany and France.
Originally launched in the US, product rating stars are on a 5-star scale and reflect product ratings and reviews from approved sources such as merchants' sites, editorial sites, third-party review aggregators and Google users.
In order for an advertiser's products to be included in the scheme, they must share all their product reviews with Google.
Google has confirmed that it plans to expand the product rating stars to even more countries in the future.
Naver Pay launching in June
The leading Korean search engine Naver is launching its own mobile payment service Naver Pay in June this year.
The move comes as part of Naver's expansion into the Korean mobile ecommerce space, with a mobile shopping platform scheduled for launch later this year.
Naver Pay will allow users to make purchases on their smartphones and PCs, and will have a keen focus on security; Naver Pay will not store any financial information directly, instead, virtual IDs will be assigned to credit cards, thus making payments more secure.
It has been confirmed that Naver Pay will be kept separate from Line Pay, rather than merging with the latter. Line, which is a subsidiary of Naver, launched its Line Pay service earlier this year and is already  proving popular, probably due to its association with the highly popular Asian social messaging app Line.
Naver PPC account opening and set up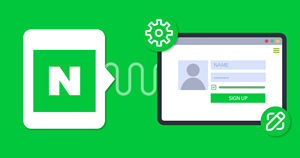 Naver is one of the most popular search engines in South Korea. For this reason, if you are planning to expand your brand into South Korea, then you should consider setting up a Naver Ad account to help you promote your brand. However, Naver Ad is very different from Google Ads and you will need to know how to make the most of its features if you are to succeed. One of our native South Korean specialists will set up your Naver PPC account for you and provide advice on the requirements to help you successfully launch your PPC advertising campaign on Naver.
Sponsored
Amazon launches hyperlocal grocery delivery service in India
Amazon has launched a hyperlocal grocery delivery service in India.
The service, called Amazon KiranaNow, allows local grocery stores to upload their inventories to the system, where buyers can then click on the items they want, with these then being delivered directly to the buyer's home within around 3 hours.
The delivery will be carried out either using Amazon's own delivery network, the grocery store's delivery team, or a third-party delivery company.
Amazon KiranaNow currently only works on mobile and is only available in the city of Bangalore, but there are hopes that it will expand to other cities if this pilot is a success.
The Indian ecommerce companies Snapdeal and Flipkart are reportedly working on developing similar systems.
YouTube's premium advertising platform Google Preferred set to return
And finally, YouTube's premium advertising platform Google Preferred is to return for another year, and will expand to more countries.
Google Preferred, which launched last year, allows advertisers to buy advertising inventory with the top 5% YouTube channels in advance.
This benefits both the channel owner, who sees an increase in revenue, and the advertiser, who sees an increase in brand awareness and ad recall.
A meta-analysis of 50 studies revealed that advertisers who were part of the Google Preferred scheme last year saw an average 17% increase in brand awareness and a staggering 80% average jump in ad recall.
Webcertain's global marketing news bulletins are daily 5-minute videos, providing marketers with the latest international digital marketing news in an easy-to-digest format.
The following two tabs change content below.
Elin Box
Content Marketing Manager
at
Webcertain
Elin is a Content Marketing Manager at Webcertain. She is responsible for Webcertain's Self-learning platform, producing in-depth guides on a range of international digital marketing topics. She is also part of the Webcertain TV team, where she writes scripts for short educational videos and helps with the day-to-day management of the YouTube channel. She also supports the Director of Marketing with a wide range of other marketing tasks, as and when required. Elin is from the UK.