23 March 2015 – Global Marketing News
Dailymotion to challenge YouTube on global stage
The French telecom company Orange has announced it is looking for a foreign partner for the French video sharing website Dailymotion.
Dailymotion, which is owned by Orange, started life as a French video sharing website similar to YouTube but has since spread internationally, with just 20% of its revenue now being generated in France.
Although the site is still growing at a rate of around 30% a year, it is still tiny in comparison to YouTube, which has around 6 times as many monthly views and generates around 50 times more in revenue.
Orange is seeking an international partner to help the growth of Dailymotion abroad, saying that they "don't think the future of Dailymotion is French".
Yahoo had previously expressed an interested in acquiring a majority share of Dailymotion for 300 million US dollars, but this was blocked by the then-Minister of Industry.
At present, the Chinese telecoms and media company PCCW is looking like the most likely partner, having expressed an interest in buying a 49% stake in Dailymotion.
Oracle's social relationship management platform to support Weibo and Instagram
Oracle's social relationship management platform has announced that it will soon support Weibo and Instagram.
Oracle will provide engagement and analytics support for Instagram, and engagement, analytics and publishing support for Weibo.
A spokesperson from Oracle explained the reasoning behind the move, saying: "As more social platforms emerge, the ability to monitor, engage, and gain valuable customer insights in a single management hub is critical to enhance the performance of social business."
Weibo is one of the most popular social networks in China, with almost 180 million users, and is a micro-blogging platform similar to Twitter.
A spokesperson from Weibo has welcomed the move, saying that they believe it will help Oracle's users to better understand and engage with Weibo's large Chinese audience.
Weibo Page Management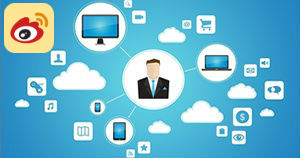 Weibo is one of the most popular social media sites in China with users twice as active as those on Twitter. If you want to grow your brand in the Chinese market, you'll need to interact with your audience with fresh, relevant and high-quality content, including images and articles, that appeal to them. This will enable you to establish and maintain a vibrant social presence. We will manage your Weibo page, by adding new posts, monitoring activity and engaging with users. You will receive monthly reports detailing all of the activity generated by the posts, including likes, shares and comments. This service covers the management of one Weibo page.
Sponsored
Lippo aims to expand in Indonesian ecommerce market with own payment service
The Indonesian company Lippo is planning on launching its own payment service next year in an attempt to further expand its presence in the Indonesian ecommerce market.
The payment service would work similarly to PayPal, but would have as-yet unspecified localised features.
Lippo is already somewhat involved in the Indonesian ecommerce market, with 500 million US dollars set aside for the development of an online department store.
It also owns much of the online infrastructure, such as satellites, data centres, fibre optic cables and 4G mobile network base stations.
The Indonesian ecommerce market is relatively undeveloped, with just 17% of the population having access to the internet and foreign investors such as Alibaba and Softbank only recently turning their attentions to the country.
The most likely items that Chinese users buy online
The research firm McKinsey has examined Chinese people's ecommerce habits and created a list of the types of items users were most likely to buy online.
The report showed that clothing was the most popular type of item to be bought online, with two thirds of respondents saying they had bought clothes online in the last 3 months.
Packaged food came in second place, at 40%, a feat made possible by China's increasingly fast delivery times.
Skincare and cosmetics, consumer electronics and small appliances were also popular products for Chinese consumers to buy online.
The product categories that consumers spent the largest amounts of money on annually were travel, clothing, and mother and baby products.
Around 310 million people in Chinese engaged in online shopping last year, and this is predicted to increase by 16% this year to over 360 million.
Webcertain's global marketing news bulletins are daily 5-minute videos, providing marketers with the latest international digital marketing news in an easy-to-digest format.
The following two tabs change content below.
Elin Box
Content Marketing Manager
at
Webcertain
Elin is a Content Marketing Manager at Webcertain. She is responsible for Webcertain's training platform, producing in-depth guides on a range of international digital marketing topics. She is also part of the Webcertain TV team, where she writes scripts for short educational videos and helps with the day-to-day management of the YouTube channel. She also supports the Director of Marketing with a wide range of other marketing tasks, as and when required. Elin is from the UK.