7 April 2015 – Global Marketing News
Digital ad spend rockets to new global heights
Digital advertising spending is set to exceed a quarter of all advertising spending for the first time ever in 2016, according to research by Carat.
The predicted rise in digital advertising is being put down to the rapid increase in mobile ad spending expected this year, as well as the rise of online video. Mobile ad spending is expected to rise by a staggering 50% this year.
The research revealed that the increases in digital advertising are coming at the expense of print media, which is expected to see falls in ad spending this year. Meanwhile, TV is expected to maintain its position as the medium attracting the most ad spending.
Looking at global search ad spending specifically, a study by E-Marketer predicts that it will increase by 16% this year to around 80 billion US dollars.
Google will be the dominant player, making up 55% of all search ad spending and drawing in 45 billion US dollars.
The Chinese search giant Baidu is predicted to come second, capturing almost 9% of the ad spending, equivalent to just over 7 billion US dollars. This is an increase of around 2 billion US dollars compared to last year, with the increase being put down to China's booming ecommerce market.
Microsoft and Yahoo are expected to take third and fourth place respectively, with the Chinese search company Sohu taking fifth place.
E-Marketer predicts that global search ad spending will continue growing at a rate of around 10% a year, with spending expected to surpass 130 billion US dollars by 2019.
Google Ads account opening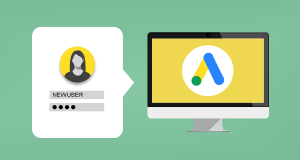 We will set up a PPC account for you on Google, enabling you to run paid search campaigns on the most popular search engine in the world. Key details such as the currency and time zone cannot be changed once we have set up the account so please ensure that you provide accurate details. We will provide you with the log in details.
Sponsored
Daum Kakao launches taxi app Kakao Taxi
The Korean internet company Daum Kakao has announced the launch of its taxi app Kakao Taxi.
Kakao Taxi will work similarly to Uber, allowing South Koreans to input their current location and destination into the app, with the nearest taxis using the app then receiving a ride request.
The app will also allow users to review drivers and send messages to their friends telling them their location.
Daum Kakao is not the only internet company going into the taxi app sector, with Naver's Line Taxi launching in Japan earlier this year, along with BlaBlaCar in India and WeChat's Didi Dache in China.
Daum Kakao is a popular Korean web portal and is a rival to Naver. It has its own email, search engine, mobile messaging and forum services.
Apple Maps expands to 3 more countries
Apple has expanded its Maps Connect feature to 3 more countries: Mexico, Italy and Switzerland.
Maps Connect allows small businesses to create a listing on Apple Maps for free and without having to enter into any kind of longer-term agreement with Apple.
Businesses can submit their details online, and once the data has been verified as correct by Apple it will appear on its Apple Maps feature for iOS.
Maps Connect is also available in the US, Canada, Australia, New Zealand, the UK, Ireland, France, Germany and Singapore.
Apple Maps' main rival is Google Maps, and Apple hopes that its latest expansion into Mexico, Italy and Switzerland will help to enhance its global reputation as a serious alternative.
Baidu and SOHO China team up to sell homes online
And finally, the Chinese search engine Baidu is considering a partnership with the real estate giant SOHO China to sell homes online.
Discussions are reported at an "early stage" but if the plans go ahead it would be the first partnership between a search engine and a real estate company in China.
A spokesperson from SOHO China has said he believes that partnering up with Baidu, the most popular search engine in China, will help to further boost the Chinese real estate market, which already generates around half of China's 180 trillion yuan wealth.
Webcertain's global marketing news bulletins are daily 5-minute videos, providing marketers with the latest international digital marketing news in an easy-to-digest format.
The following two tabs change content below.
Gemma Houghton
Director of Marketing
at
Webcertain
Gemma has worked in international search marketing for over 14 years and is Director of Marketing at Webcertain, overseeing all marketing activities for the Group. She also organises and programmes Webcertain's International Search Summit, a search marketing conference focusing on international and multilingual online marketing which runs across Europe and the US. Gemma holds a Professional Diploma in Marketing from the Chartered Institute of Marketing, a Diploma in Management and Leadership from the Chartered Management Institute, and a BA joint honours degree in French and German.
Latest posts by Gemma Houghton (see all)