24 February 2015 – Global Marketing News
Ecommerce trails behind traditional retail in India
Research by PwC has revealed that ecommerce levels in India are extremely low compared to traditional retail methods.
Online shopping accounted for only 0.4% of all retail shopping in India in 2014, and is expected to only reach 3% by 2020.
The most popular products bought online were travel tickets, which made up 70% of all online sales in the country.
PwC has suggested several reasons to explain the poor performance of ecommerce in India, such as the rarity of the preferred cash-on-delivery payment option, and low internet penetration. Only 19% of Indians have access to the internet, of whom only 14% buy online. High costs, low profitability and regulatory barriers were also touted as potential reasons.
Ecommerce in India is expected to generate 6 billion US dollars this year, a tiny amount when compared to the 330 billion US dollars that Chinese consumers are predicted to spend online this year.
Ad spending increased by 4% in Germany last year
A report from Axel Springer suggests that total ad spending in Germany increased by over 4% last year to 28 billion Euros.
TV advertising made up the biggest proportion of this, accounting for almost half of all spending.
Newspaper advertising took second place, accounting for almost 17% of ad spending, a trend unique to Germany, with other developed countries showing a shift from newspaper to online news ad spending.
Digital advertising spending went up by 1.5%, with mobile advertising displaying the largest increase at 72% compared to the previous year.
Not all media types saw increases in ad spending, however, with magazines and trade journals both seeing a reduction in ad spending compared to 2013.
Set-Up A PPC Campaign Targeting Germany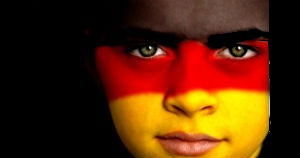 Pay-per-click (PPC) advertising on Google is an effective way of quickly getting your products and services visible to internet users in Germany. Our experienced German PPC team will set up a PPC campaign for your company on Google. They manage after all aspects of creating the campaign, from setting up your PPC account, conducing keyword research, creating the ad texts and checking your landing pages' relevance.
Sponsored
Flip-phones on the rise in Japan
Flip-phones rose in popularity in Japan last year, while smartphones fell in popularity, as reported by Reuters.
Shipments of flip-phones increased in Japan by almost 6% in 2014 to almost 11 million handsets. In contrast, smartphone shipments fell by 5% to 28 million handsets.
Reuters put the trend down to the poor economic conditions in Japan, meaning that consumers are preferring to buy the cheaper flip-phones. The fees for smartphones are higher in Japan than almost all other developed countries.
Another reason for the decline of smartphones in Japan may be the withdrawal of the popular Japanese companies Panasonic and NEC Corp from the smartphone market.
The executive analyst at MM Research predicted that smartphone manufacturers should not hold out hope of improvement this year, saying: "With a mobile penetration rate of 98.5%, or 125 million subscriptions, there is little scope for significant overall growth in Japan's mobile market. Smartphones are also peaking in terms of functionality and they tend to last a long time as well, so there are fewer renewals."
Millions online do not realise they are using the Internet
And finally, it appears that there are millions of people online who do not realise that they are using the internet, according to research by LIRNEasia.
The research revealed that there were millions of people in Indonesia, the Philippines and Thailand who said they were keen Facebook users whilst simultaneously claiming that they had never been on the internet.
The CEO of LIRNEasia examined the puzzling data and concluded that "It seemed that in their minds, the Internet did not exist; only Facebook."
Similar results were found in a study in Africa by the firm Research ICT Africa. They also found that there were many more people claiming to use Facebook than go online.
Webcertain's global marketing news bulletins are daily 5-minute videos, providing marketers with the latest international digital marketing news in an easy-to-digest format.
The following two tabs change content below.
Elin Box
Content Marketing Manager
at
Webcertain
Elin is a Content Marketing Manager at Webcertain. She is responsible for Webcertain's Self-learning platform, producing in-depth guides on a range of international digital marketing topics. She also helps run the Webcertain blog and is the writer of the Webcertain search and social report, an annual report summarising digital marketing best practices in over 50 countries. She is passionate about educating and empowering people to make the best decisions for their business and is proud to help share Webcertain's wealth of digital marketing knowledge with the world. Elin is from the UK.