30 March 2015 – Global Marketing News
Facebook investigated for illegally sharing EU citizens' data
The European court has opened a case investigating whether Facebook has been illegally sharing EU citizens' data with US security authorities on a massive scale.
Facebook is alleged to have passed on the personal user information of EU citizens to the American intelligence services.
Companies are allowed to pass on information gathered in the EU to the US authorities, but only when it is deemed to be "strictly necessary or proportionate", for example when there are national security concerns.
Facebook has supposedly been passing on EU user information to the US National Security Agency (NSA) in a "mass and undifferentiated" way, however, which is illegal under EU law.
Facebook is not the first US technology company to find itself under investigation in Europe. Google is also under investigation over concerns that is an abusing its dominance in the search market to gain an unfair advantage over competitors in other industries.
Two online directories to merge in Switzerland
Swiss authorities have given the go-ahead for the merger of two major online directories in Switzerland.
Search.ch, an online search and directory service, will now be merged with local.ch, a phone number directory.
The merger is set to take place by the middle of this year and will result in both directories belonging to the Swiss telecom group Swisscom. The combined directories are predicted to reach over 3 million users a month.
The purpose of the merger is to help Swisscom compete with the search giant Google in local digital advertising.
The Swiss competition regulator WEKO has commented on the merger and its attempts to compete with Google's dominance, saying: "Although the fusion results in a monopoly [in the Swiss market], we are not blocking the plans because we don't expect them to restrict competition [with Google]".
Customised Web Directory Selection and Submission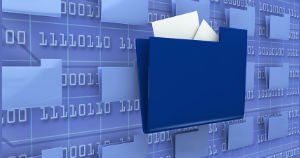 In order for your website to be visible to your target audience online, it must be well-optimised. One way to improve the SEO of your website is to increase the number of relevant, high quality links pointing to it. We will submit your website to various relevant web directories based on your requirements to help you try to get good quality backlinks and boost your SEO.
Sponsored
Twitter CEO visits India as part of world tour
The CEO of Twitter has visited India as part of the social network's world tour, in a bid to boost interest and sales in the country.
Twitter of one of the key social networks in India, with 70% of Indian internet users having a Twitter account, equivalent to around 170 million people.
Mobile is the key internet access point in India, which has over 1 billion mobile phones – a key attraction for Twitter.
Twitter is not the first tech company to be drawn to India and its booming mobile internet landscape, with Google recently releasing its cheap Android One phones in the country, and Facebook launching its free Internet.org initiative.
Indonesia growing rapidly online
Indonesia's online presence is growing rapidly but has received relatively little foreign interest, making it an attractive destination for tech entrepreneurs and investors.
82 million Indonesians are currently online, meaning the country has the sixth largest internet population in the world.
This is set to increase to over 110 million internet users by 2017, however, which will make it a larger digital market than Japan in terms of population.
The rapidly growing internet population has triggered the launch of hundreds of tech start-ups.
Foreign investment is currently low, however, with the Japanese ecommerce giant Rakuten and the German company Rocket Internet being the only major players to have seriously invested in Indonesia's growing ecommerce market.
BMW adds more products to Chinese Tmall store
And finally, BMW has expanded its range of products on its online Tmall store in an attempt to further penetrate the Chinese market.
Tmall, which is owned by Alibaba, is one of the most popular B2C ecommerce platforms in China and takes a cut of the profits when a business sells to a customer.
BMW's Tmall store, which launched late last year, now sells limited edition cars, car parts, and other branded merchandise such as purses and bikes.
The car manufacturer, which reportedly received 100 orders a day following a recent promotion event, has said that it believes "e-commerce can bring better services to our consumers".
Webcertain's global marketing news bulletins are daily 5-minute videos, providing marketers with the latest international digital marketing news in an easy-to-digest format.
The following two tabs change content below.
Elin Box
Content Marketing Manager
at
Webcertain
Elin is a Content Marketing Manager at Webcertain. She is responsible for Webcertain's Self-learning platform, producing in-depth guides on a range of international digital marketing topics. She also helps run the Webcertain blog and is the writer of the Webcertain search and social report, an annual report summarising digital marketing best practices in over 50 countries. She is passionate about educating and empowering people to make the best decisions for their business and is proud to help share Webcertain's wealth of digital marketing knowledge with the world. Elin is from the UK.