14 April 2015 – Global Marketing News
Japanese Twitter streaming app already ahead of US rivals
The Japanese live-streaming app Twitcasting has announced that it intends to enter the US market.
Twitcasting, which was launched in 2010 and has over 10 million registered users, allows broadcasters to stream their video content live, which can then be watched by users.
The majority of users are based in Japan, although the app has been relatively successful in Brazil as well. The app is available in Japanese, Korean, English, Spanish and Portuguese.
As part of its push into the American market, it has already hired 3 American employees and plans to open a US office soon.
Its main rivals in the US will be the live-streaming apps Periscope and Meerkat. Although these apps have been featured heavily in the Western media recently, they have less than 1 million users each, much less than Twitcasting's 10 million.
The Economist publishes first ever non-English content
The Economist has published its first ever non-English content.
It has launched a bilingual app that contains both English content and a Chinese translation.
The app will cost 75 US dollars per year, or 8 US dollars per month, and will publish 30 articles per month from The Economist's Global Business Review section about business, technology and finance.
The New York Times and The Wall Street Journal have both recently launched Chinese-language sites in an attempt to reach the lucrative Chinese market, but both sites have been blocked by the Great Firewall of China.
The Economist admits that a similar fate may come to hit its app, but refuses to edit its content to fit the Chinese political climate, saying: "Some business stories have political angles to them, and that may cause problems in some markets. If it does, then so be it; but we are not going to censor ourselves or try to second-guess how the authorities in particular countries might react."
The Economist is also considering launching similar bilingual apps in Japanese, Korean and Portuguese.
ICP licence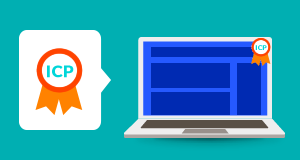 China is a highly regulated market and websites hosted or cached on servers located in China require an Internet Content Provider (ICP) licence to avoid being blocked. We will apply for an ICP licence for your website on your behalf. We will work with our partners in China to get you the licence as quickly and trouble-free as possible.
Sponsored
How are Facebook users spread around the world?
ComScore has released figures detailing how Facebook users are spread across the world.
Almost 1.4 billion people worldwide were an active member of Facebook at the end of last year, with around a third of these users coming from the Asia Pacific region, around 20% from Europe and 15% from the US and Canada.
When looking at specific countries, Turkey, Uruguay and Brazil were the countries with the most prolific Facebook users.
When comparing present-day user numbers to figures from 2012, North America and Europe experienced relatively little growth in user numbers, with both continents gaining roughly around 10% more users.
The region that saw the biggest increase in user numbers by far by the Asia-Pacific, which saw over a 50% increase.
The amount of revenue that each person brings the social network is not equal geographically, however, with North American users being by far the most lucrative, with an average annual revenue of 9 US dollars per user, compared to just over 1 US dollar that users from the Asia-Pacific brought in.
The figures also revealed the increasing prevalence of mobile internet, with almost 40% of users accessing Facebook using just their mobile phone.
Peru to have fastest growing internet population in Latin America
And finally, Peru is predicted to have the fastest growing internet population in Latin America over the next 4 years, according to estimates by E-Marketer.
Peru's internet population is expected to hit 16 million this year, a 10% increase on last year and equivalent to 53% of the overall population.
It is expected that many Peruvians will ditch fixed broadband subscriptions in favour of mobile internet connections, a trend also expected in Colombia and Mexico.
Despite the rapid increase in its internet population, however, Peru is still expected to come below other Latin American countries for internet and smartphone penetration.
Worldwide, Peru is expected to have the fifth fastest growing internet population this year, behind India, the Philippines, Indonesia and South Africa.
Webcertain's global marketing news bulletins are daily 5-minute videos, providing marketers with the latest international digital marketing news in an easy-to-digest format.
The following two tabs change content below.
As the Research Manager of multilingual web marketing agency Webcertain, Immanuel heads up the company's global market research activities and large content marketing projects. He is the author of several reports and guides, including 'The Essential Guide to Rel-Alternate-Hreflang' and 'The Webcertain Global Search and Social Report 2013'. Apart from being a tutor at the International Marketing School -- teaching online marketing professionals on business opportunities around the globe -- Immanuel is a regular speaker at the International Search Summit, a leading event series dedicated to multilingual search and social media marketing.
Latest posts by Immanuel Simonsen (see all)