If your business is targeting overseas markets, the chances are that China is on your radar. Now the biggest internet market globally and fast becoming the largest e-commerce market in the world, many organisations see the huge opportunity in reaching the Chinese online population. Of course, doing so requires a specific approach, taking into account China's cultural and linguistic particularities, as well as its internet landscape which differs dramatically from any other market globally.
We'll be taking a deeper look at China at the International Search Summit at SMX East on September 29th, and in particular, its leading search engine Baidu. Ahead of her session at ISS, Sarah Holtzman answers a few questions about this intriguing market, and its homegrown search engine.
Baidu account opening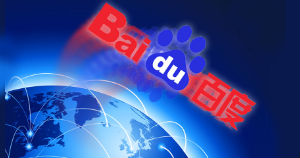 Advertising on Baidu helps you tap into over 70% of the world's largest market. However, opening a Baidu account can be complex for non-Chinese businesses, but with one of our native Chinese PPC Specialists on hand to help, we will ensure your application process is stress-free, providing advice on the type of documents you will need to submit, translation of relevant documents (if required), account set-up fees and the cost of advertising on Baidu. We will also submit all the necessary paperwork to Baidu and arrange for your PPC account to be up and running in just four weeks!
Sponsored
What makes the Chinese market so interesting but also so challenging for international brands?
The China market has become the 800 pound gorilla in the global marketing space.  With 1.4 billion people and close to 700 million netizens, the market size and opportunity is massive and growing.  The idea is that this opportunity still presents some challenges.  In the past, it was a daunting task to understand what is necessary to launch a campaign in China.  There have been questions around the need to have a Chinese business license or brick and mortar in China to advertise.  Truth is, the firewalls have now broken down and opened up to international brands seeking to reach the Chinese consumers.  There are international partners set up to accommodate these interested brands and assist with research, targeting, localisation, providing translated keyword proposals and allowing the advertisers to open accounts in their local currency.   The opportunity may seem overwhelming at first, but with the available support, we have seen large scale advertisers achieve and surpass their goals in the market.
What pitfalls do brands targeting China need to watch out for?
To begin with, the process to open an advertiser account on Baidu is very pedantic. Baidu goes to great measures to ensure the validity of a brand looking to advertise on the platform.  That said, through the international sales arm, we now have translated versions of the contracts and step-by-step guides to assist with the process.  Additionally,  there are localised support teams to create recommended keywords and ad copy.
On a top level, how does Baidu differ from Google and Bing?
The Chinese user base is still immature in their search behaviors, searching for generic, short token terms.  Brand recognition is gained through the laborious "search and learn" process.  The Baidu users have been trained to focus on the SEM results rather than SEO as they are aware that these advertisers have presented legal documents proving they are a legitimate company as there is a lack of trust in organic results.  Similar to Google and Bing, Baidu offers exact match, broad and phrase match.  The layout of the SERP is familiar however, Baidu offers additional display and creative products that are meant to captivate the user and severely increases CTR.  Like Google and Bing, Baidu offers their Baidu Portal and Baidu Analytics tool which is compatible with most third-party tracking tools.
SEO keyword research Baidu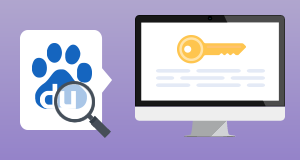 Whether you're looking to launch a new website in mainland China or improve existing rankings on Baidu, identifying relevant search queries is an important starting point when dealing with China's market-leading search engine. All our researchers are experienced search marketers and being native to the Chinese market, are naturally in tune with local marketing norms and cultural nuances. We'll deliver an easy-to-use report that can be used to inform your website optimisation efforts in China.
Sponsored
What advice would you give marketers looking to enter the Chinese market for the first time?
Due to the massive amount of volume compared to Google and Bing in the US, an advertiser should be open to generic keyword suggestions as well as be prepared to invest in the opportunity.  The average SEM CTR is 3-5% for the top results.  We would recommend a good balance of general and specific terms to capture the right audience.  We typically see marketers initiate a campaign with SEM then layer in search retargeting and explore additional creative products to differentiate themselves in the market.
What will delegates learn from your ISS session?
Our role is to educate the audience on the market size and opportunity in China.  Given Baidu's footprint and exposure in the market, we have a multitude of industry-specific research and support.  The team was established as an international arm of Baidu's sales force to enable international brands to have localised support to strategise, launch and build a successful marketing campaign on Baidu.
There are still passes available for the International Search Summit @ SMX East. You can save 10% on passes with the discount code WS-ISS10. Joining Baidu, will be Google and Bing, as well as specialists in international SEO and PPC to share their key tips and answer your questions.
Will we see you there?
The following two tabs change content below.
Gemma Houghton
Director of Marketing
at
Webcertain
Gemma has worked in international search marketing for over 14 years and is Director of Marketing at Webcertain, overseeing all marketing activities for the Group. She also organises and programmes Webcertain's International Search Summit, a search marketing conference focusing on international and multilingual online marketing which runs across Europe and the US. Gemma holds a Professional Diploma in Marketing from the Chartered Institute of Marketing, a Diploma in Management and Leadership from the Chartered Management Institute, and a BA joint honours degree in French and German.
Latest posts by Gemma Houghton (see all)