Global marketing news – 5 May 2015
Sohu.com is catching up with Baidu in China 
Sohu.com could be a threat to Baidu, having reported better than expected financial results with a revenue increase of 25%. The Chinese internet company, based in Beijing, attributes this success to the fact that its various subsidiaries are fast becoming top-line contributors. Its latest game release was very successful and its video portal, Changyou, is growing in popularity.
But the biggest area of growth is with its search engine, Sogou, now the third largest search engine in China. Its revenue increase of up to 63% is significant in a marketplace that is dominated by search giant Baidu.
These figures will make Sohu.com an attractive prospect for investors looking for a company with enough financial muscle to take on a company like Baidu. 
Sogou currently has a market share in China of X%, compared to Baidu with around 60% and Haosou with 30%.
Online retailers expect to increase their revenue by 17% in 2015
A survey of more than 1,000 e-commerce professionals in the US, carried out by Ebay Enterprise, has revealed that retailers are optimistic about 2015 revenue forecasts, with 72% expecting revenue to increase.
Online engagement seems to be the main force behind this expected growth, with the majority of respondents satisfied that they are meeting their customers' needs.
Investment in mobile commerce is also seen as a priority with many companies planning on developing a unique app for either Android or Apple.
Retailers are also optimistic about global expansion and businesses seem to be aware of the importance of enlisting help when it comes to understanding sensitive cultural differences, an issue that is essential when moving into e-commerce markets such as Asia.
App Store Optimisation for Apple App Store and Google Play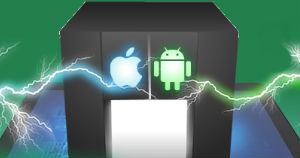 Since the vast majority of apps are downloaded as a result of keyword searches, it is essential that your app is keyword optimised as this will improve your visibility and return on investment. We will conduct keyword research for your app, gathering ranking and competition data for each keyword. Finally, we will write meta content for your app that targets the most appropriate and popular of your target keywords and stays in keeping with your brand. The keyword research, rankings and meta content recommendations will all be provided in an Excel format.
Sponsored
Amazon has unveiled a new B2B e-commerce marketplace
The new business to business marketplace was launched this week, using elements of the existing business service, AmazonSupply.
New procedures will include vetting on registration, and personalised content. There will also be a broader range of products and services as well as simpler site navigation.
Users will be able to buy direct from Amazon, as well as through third party sellers, who will be charged a commission.
Amazon hopes that having a business-only marketplace will open up a wider range of products for buyers and sellers, as it will attract vendors who only deal directly with businesses.
The business to business market is a major global revenue generator. Amazon's Chinese rival, Alibaba, has also entered the market, prompting a trend to make this market as customer-friendly as the better known business-to-consumer model.
Hotel chains are among the latest industries to turn to social media
In an increasingly digital world, traditional sales and marketing strategies are being restructured in an attempt to find new ways to engage with customers.
With 90% of hotels in the US having a Facebook page, and India close behind, this is proving to be a global trend. More and more companies are realising the influence that social media has in every stage of a trip, from planning a holiday to posting holiday photos online once you return.
Marriott recently launched two services throughout Asia-Pacific to encourage greater online engagement and immediately saw an increase in online interactions. This highlights the way that social media has revolutionised marketing, making it possible to reach more people for less money.
Manchester United football club has launched a profile on WeChat
The old Trafford club now has a presence on China's largest social media site. This is not its first step into China though, it already has 13 million followers on two other Chinese social media platforms, Sina Weibo and Tencent Weibo.
Fans will be able to receive news, videos and images from the club direct to their mobile phones.
The club's Managing Director hopes that the move will help make fans in China feel closer to the club.
Webcertain's global marketing news bulletins are daily 5-minute videos, providing marketers with the latest international digital marketing news in an easy-to-digest format.
The following two tabs change content below.
Elin Box
Content Marketing Manager
at
Webcertain
Elin is a Content Marketing Manager at Webcertain. She is responsible for Webcertain's Self-learning platform, producing in-depth guides on a range of international digital marketing topics. She also helps run the Webcertain blog and is the writer of the Webcertain search and social report, an annual report summarising digital marketing best practices in over 50 countries. She is passionate about educating and empowering people to make the best decisions for their business and is proud to help share Webcertain's wealth of digital marketing knowledge with the world. Elin is from the UK.