Making up a whopping 1 in 4 people online, the Chinese internet market is the biggest in the world, with 600 million users. And excitingly, it's still growing – making it a very attractive target for businesses. Social media is extremely popular in China, making it a great way to reach this huge audience.
Chinese government internet censorship is a big factor that marks out China as different. Accounts that post prohibited material risk being suspended or even permanently removed. Censorship in China goes beyond the content that would be blocked in most other countries, such as criticising the government or showing support for the independence of contested Chinese regions such as Tibet.
Similar to the rest of the world, the Chinese social media landscape has 3 key popular areas: social networks, micro-blogs and video websites. This landscape is radically different to anywhere else in the world however, so if you're hoping to target the country you need to completely rethink your strategy. While in the rest of the world names like Facebook, Twitter and YouTube tend to dominate the social space, in China these sites are blocked and local alternatives such as Renren, Weibo and Youku attract users in their millions instead.
Using popular local networks such as these is key to success if you want to make an impact in China, so what exactly are the top sites you should be on, and how are they used? Here is a rundown of the main areas of social media that you need to consider in China.
Most popular Chinese social media sites
Sina Weibo
Tencent Weibo
Qzone
Renren
Youku Tudou
iQiyi
PPS
Micro-blogs
Micro-blogging, where users post short messages which can be read by anyone who follows them, is extremely popular in China, with 85% of Chinese netizens having an account on a micro-blogging site. In many countries, the dominant micro-blogging site is Twitter, but in China the big names are Sina Weibo and Tencent Weibo.
There are some obvious similarities between these local networks and Twitter, such as the use of the @ and # symbols and the 140 character limit. It is worth noting, however, that 140 Chinese characters can convey a lot more information than 140 Latin characters. Chinese celebrities use micro-blogging sites to communicate with their fans and boost their brand, which indicates that businesses should also be able to boost their brand power if they can create engaging content that Chinese customers want to read and share. A final similarity between Twitter and local Chinese micro-blogging sites is that businesses can use promoted posts for advertising purposes.
There are key differences between these local Chinese micro-blogs and Twitter, however – mainly that the Chinese versions are more advanced than their Western counterparts. Users of Sina Weibo and Tencent Weibo have had the ability to share videos and images for a relatively long time, whereas Twitter has only just released this feature.
Weibo Page Management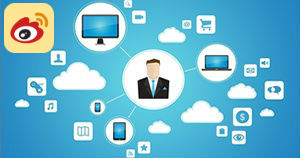 Weibo is one of the most popular social media sites in China with users twice as active as those on Twitter. If you want to grow your brand in the Chinese market, you'll need to interact with your audience with fresh, relevant and high-quality content, including images and articles, that appeal to them. This will enable you to establish and maintain a vibrant social presence. We will manage your Weibo page, by adding new posts, monitoring activity and engaging with users. You will receive monthly reports detailing all of the activity generated by the posts, including likes, shares and comments. This service covers the management of one Weibo page.
Sponsored
Social networks
Social networks differ from micro-blogs in that users tend to share richer information with a smaller, more intimate group of people. Social networking sites typically allow users to build a network of friends, write posts, and share photos, videos and music. The biggest social network in the world is Facebook, which has over a staggering 1 billion users. Facebook is banned in China, however, and local giants Qzone and Renren dominate the Chinese social network space.
Renren is very much like Facebook, both visually with its blue interface and timeline layout, and in its features such as the ability to share statuses and photos, chat with friends and like pages. The site's 172 million users are mainly students and graduates, although it is now trying to expand its appeal to a wider audience. Qzone, which is owned by the social giant Tencent, was one of the first ever social networks in China and, unlike Renren, attracts people from all demographics. Its 712 million registered accounts makes it the most popular media platform in China, meaning it is definitely a network to consider if you want to boost your brand awareness to a large number of people.
However, attention is beginning to shift away from these Chinese social networks. They are considered to belong to the past generation of social media sites, with micro-blogging sites such as Sina Weibo getting more hype and interest instead.
Renren Page Management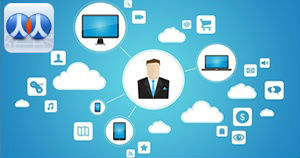 Renren is a popular social network widely known as the 'Chinese Facebook' and a channel where you need to be present if you want to engage with your Chinese audience on social media. Our Renren page management service includes daily posting by our in-house team of Chinese specialists and the management of communication with your fans.
Sponsored
Video websites
Video sharing websites allow users to upload videos to the platform, where they can then be watched by anyone. Users can typically comment on videos, put them into playlists and 'like' or 'dislike' them. Here, we are most familiar with the Google-owned video giant YouTube, but the site is banned in China and local sites Youku Tudou, iQiyi and PPS have flourished in its place.
Youku Tudou (often referred to as just Youku) is China's most popular video sharing website. Formed in 2012 with the merger of Youku and Tudou, the website has 400 million monthly users. Youku permits users to upload videos and is partnered with over 1,500 license holders, including television stations, distributors, and film and TV production companies that regularly upload content to the site. Youku Tudou's popularity makes it an excellent channel for reaching a Chinese audience and sharing your message.
IQiyi and PPS video sharing platforms were both recently bought by Baidu, the leading search engine in China. Although their currently popularity is low compared to the mighty Youku Tudou, with the hefty weight of Baidu of behind them, these video-sharing underdogs are sure to appear in the search engine's results pages (SERPs) and have a tantalisingly promising future.
Ready to make a social impact in China?
So, now you know which social media sites you should be using to target a Chinese audience, how exactly do you get started? First of all, you need to team up with a native Chinese speaker. This is because not only are most websites' interfaces in Chinese only, but in order to create content that your audience will understand and want to engage with, it must be written in Chinese. For best results, you need someone who speaks Chinese to monitor your social media accounts too, to see if there are any comments or replies that need a response.
Next, you need to register accounts on your desired social media sites. All the sites mentioned in this article allow Chinese and non-Chinese businesses to create pages, just remember that your content must comply with China's censorship laws – so if you're in the gambling or pornography industries for example, it probably isn't worth it.
Assuming you're able to create your accounts with no problems, you're all set to create great content and crack the Chinese market. The social management tool Hootsuite now allows users to manage their Renren and Sina Weibo accounts through their dashboard, which should make things even easier. So, what are you waiting for? The opportunities for your business in China are big, and you're now armed with the social media knowledge necessary to start a great Chinese social campaign – go for it!
The following two tabs change content below.
Elin Box
Content Marketing Manager
at
Webcertain
Elin is a Content Marketing Manager at Webcertain. She is responsible for Webcertain's Self-learning platform, producing in-depth guides on a range of international digital marketing topics. She also helps run the Webcertain blog and is the writer of the Webcertain search and social report, an annual report summarising digital marketing best practices in over 50 countries. She is passionate about educating and empowering people to make the best decisions for their business and is proud to help share Webcertain's wealth of digital marketing knowledge with the world. Elin is from the UK.