As you will know if you have had any involvement with international projects and campaigns, the world is a big place and every region, country, in some cases city, has its own culture, trends and preferences. This of course applies to social media as well, and while there are some platforms that transcend borders and have a large global footprint, there are some lesser-known ones which have equal, if not greater, significance in specific markets.
Of course, if you take a social media tour around the world, Facebook, Twitter, LinkedIn et al. will feature in your journey – they are huge global sites with massive reach and in some cases, focusing solely on one of those platforms might be more than enough…
Social media audit - organic activity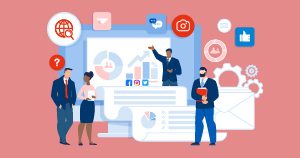 Having a presence on social networking platforms is an essential part of any online strategy, but if your strategy has a global focus, it can be difficult to track performance for each market or spot the gaps between your current successes and where you need to be. The best way to ensure your international social media campaigns are achieving your goals is by conducting an audit. This service will give you an insight into the performance of your social media activities, identify gaps, and help you gain a better understanding of how users interact with your brand. Our Social Media Specialists will analyse your company's existing social media presence in the language and platform of your choice, and provide actionable feedback that will help you adjust and improve your strategy to achieve better results.
Sponsored
But have you heard of Sina Weibo or Renren? What about VK or Tuenti? And are you active on Ask.fm? These are just some of the local social networks that outperform, or at least compete with, some of the big global names – and these are the platforms that could help you stand out from the competition and really make a splash in some of the most lucrative online markets in the world.
So, today I will take you on a social media journey to find out more. If you would rather listen than read, check out this edition of the Digital Marketing Podcast "Around the world with Social Media in 24 mins", where I talk about these key networks.
Spain
As I am in the UK, I will start my circumnavigation of the globe in Europe and that means heading to Spain. Whilst you will be on the right track if you are investing in a Spanish Facebook presence, you will be missing a very tasty piece of pie if you neglect Tuenti. Tuenti preceded Facebook in the Spanish social networking space and as a result, it still maintains an active, engaged user base of around 10 million users.
Its look and feel has many similarities to Facebook, and users interact in a similar way through liking, sharing and commenting. It is popular amongst local Spanish brands; in fact it is quite common to see the Tuenti logo on ecommerce websites and even on shopping bags, indicating that it is an integral part of Spanish online culture. The fact that is popular with local brands makes it an interesting target for international brands –helping to show that they understand the local market and have greater relevance to the local users.
Russia
We are now going to head north and east – so zip up your coats, put on your hats and come with me to Russia!
This is a particularly special market, known for favouring home-grown websites over global giants and it has certainly seen a significant increase in social media usage and engagement over the past few years.
Amongst the most popular sites are VK (formally Vkontakte) and Odnoklassniki. Often dubbed the Russian Facebook, VK is the market leader and boasts over 50 million unique monthly users, while Odnoklassniki follows up with around 40 million monthly visitors. Facebook has a comparatively  modest 10 million – but significantly less time spent on site – showing that the Russian native platforms are the places to go if you really want to build relationships with the local audience. If you want to know more about these and other social winners in Russia, check out this post on the top 8 Russian social networks.
Chances are that you will have heard Russian social media mentioned in the news in recent weeks in relation to the increasing censorship being imposed on social sites, and the internet in general, by Putin's government. How far this censorship could go remains to be seen – could Russia challenge our next destination on that score?
China
It is time to head further East to China. This really is the most challenging and perhaps interesting in terms of social media, as it is not a case of Facebook and Twitter not being popular, but a case of them being actually banned. Yep, censorship in China is a few steps ahead of Russia, with access to the majority of Western sites blocked across the country. That does not mean, however, that social media is non-existent in China, just that businesses need to turn to the many local Chinese sites when planning their social strategy.
A good place to start is with Sina Weibo, a micro-blogging site similar to Twitter that has over 500 million registered accounts, with many users regularly following brands and celebrities. And just like Twitter you have 140 characters to get your message across. If you are looking for a Facebook equivalent, Renren is a good place to start and you should also check out Qzone, which perhaps has some similarities with old social favourite MySpace and is popular with a younger demographic.
A rising star in the Chinese social space is instant messaging platform WeChat, which now boasts around 400 million monthly users. Think WhatsApp and you are on the right lines and with brand accounts and one-on-one advertising opportunities, this is platform being taken very seriously by Western brands.
Latin America
We are switching to the Southern hemisphere for the final part of the tour, and heading to Latin America. While all of the countries in this region are individual and need to be treated as such by brands marketing to them, they do share some similarities and the latest social craze to hit this part of the globe is none other than Latvian-born Q&A site, Ask.fm.
Yes, you read correctly. A Latvian website is attracting users in their droves, with Ask.fm outperforming veterans like LinkedIn and Twitter in major online markets like Argentina and Mexico. The concept is simple, but is a good way for brands to engage in relevant conversations online and build brand awareness and trust.
Of course, Twitter and LinkedIn are still forces to be reckoned with, and Facebook does not look likely to lose its crown as the most popular site in the region anytime soon. One social network that has not fared too well is Google's Orkut, a site which in the early days of social networking enjoyed prominence in major markets like Brazil and India. Despite dwindling considerably over recent years, it still boasts around 12 million active users in Brazil – a number clearly insignificant to the mighty Google, which announced last month that it was closing the site down in September… so probably not the place to invest.
Social media profile recommendations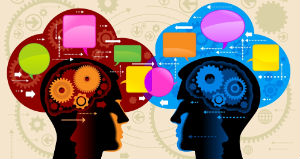 In today's world, just being present on international social networks is not enough, you need to have an innovative profile that captures your target audience's attention. This quick service allows you the opportunity to target an underperforming social profile, in any country and language, and identify gaps in its strategy. It also indicates a plan of action to be taken for that specific profile to best help innovate your social strategy.
Sponsored
Tip of the iceberg
No, I am not taking you to the Arctic Circle. The whistle-stop tour we have just done really is the tip of the iceberg and there are literally hundreds upon hundreds of platforms and channels that appeal to different user groups and offer different opportunities for brands. Hopefully this has given you a little more insight into the global social landscape and whetted your appetite to give some new networks a try.
The following two tabs change content below.
Gemma Houghton
Director of Marketing
at
Webcertain
Gemma has worked in international search marketing for over 14 years and is Director of Marketing at Webcertain, overseeing all marketing activities for the Group. She also organises and programmes Webcertain's International Search Summit, a search marketing conference focusing on international and multilingual online marketing which runs across Europe and the US. Gemma holds a Professional Diploma in Marketing from the Chartered Institute of Marketing, a Diploma in Management and Leadership from the Chartered Management Institute, and a BA joint honours degree in French and German.
Latest posts by Gemma Houghton (see all)