10 March 2015 – Global Marketing News
Amazon opens store on Tmall
Amazon has opened a store on its rival Tmall's marketplace in an attempt to expand its reach in the Chinese market.
Amazon is struggling in China, with less than a 2% share of the Chinese market, where local competitors such as Alibaba and JD dominate.
With Amazon China expected to announce a net loss in profits last year, this could go some way to explain why they have had to resort to creating a Tmall profile in an attempt to claw in customers.
Tmall, which is owned by Alibaba, is one of the most popular B2C ecommerce platforms in China and takes a cut of the profits when a business sells to a customer.
Amazon's Tmall store is currently only selling a limited range of products such as kitchen equipment, food, women's shoes and toys.
Alibaba commented on Amazon's joining of Tmall, saying that it "welcomes Amazon to its ecosystem".
New search engine launches in UAE
A new search engine has been launched in the United Arab Emirates.
Connect.ae is the result of a partnership between the UAE mobile operator Etisalat and the Nordic search company Eniro Global.
The search engine, which works on desktop and is also available as a mobile app, allows users to find information about UAE businesses.
Once the user has found the business they want, for example their desired restaurant, shopping centre or hospital, then they will be able to receive directions to the location or phone the company.
The search engine is available in both Arabic and English and users to sort results by relevance, proximity or alphabetical order.
The general manager of Etisalat has commented on connect.ae's launch, saying: "We are looking forward to a successful launch in our home market, with a view to subsequently launching services in our other markets."
United Arab Emirates domain .ae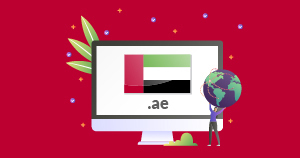 .ae is the country-code top-level domain for the United Arab Emirates. Using a local domain will support your geo-targeting efforts and help build trust with your United Arab Emirates audience. We will register your .ae domain, ensuring all details are correct and registration requirements are met and will configure it according to your requirements. The domain registration is valid for one year and we will notify you when it is due for renewal.
Sponsored
Google creates one department for all of Europe
Google has merged two of its regional units to create one single business for all of Europe.
The Northern and Central Europe unit has merged with the Southern and Eastern Europe, Middle East and Africa unit.
London-based Matt Brittin has been named as the head of the new EMEA Business and Operations branch.
Google explained the reasons for the reorganisation, saying it was a response to increasing Europe-wide regulatory pressures and also reflect how large customers operate in the region.
Mr. Brittin will be the single point of contact for EU officials seeking to introduce data privacy laws, and will also have to deal with the ongoing EU antitrust investigation into Google.
Gender differences in social media use in Canada
Research by UM has revealed differences in the proportion of men and women using different social networks in Canada.
The research firm examined the social media habits of 1,000 Canadians who used the internet 1 or 2 days a week.
They found that Facebook and Pinterest showed a female bias. 81% of women reported using Facebook at least once a week, compared to 76% of men. For Pinterest, more than double the number of women used the social network compared to men, with figures at 25% and 12% respectively.
Twitter and LinkedIn showed a strong male bias, however. 33% of men used Twitter compared to just 23% of women, and 22% of men used LinkedIn compared to just 14% of women.
Men were also slightly more likely than women to use Instagram, Snapchat or Whatsapp, although these differences were not as significant.
Webcertain's global marketing news bulletins are daily 5-minute videos, providing marketers with the latest international digital marketing news in an easy-to-digest format.
The following two tabs change content below.
Elin Box
Content Marketing Manager
at
Webcertain
Elin is a Content Marketing Manager at Webcertain. She is responsible for Webcertain's Self-learning platform, producing in-depth guides on a range of international digital marketing topics. She also helps run the Webcertain blog and is the writer of the Webcertain search and social report, an annual report summarising digital marketing best practices in over 50 countries. She is passionate about educating and empowering people to make the best decisions for their business and is proud to help share Webcertain's wealth of digital marketing knowledge with the world. Elin is from the UK.