17 April 2015 – Global marketing news
Chinese B2B e-commerce to reach 10 trillion yuan
Business-to-business (B2B) e-commerce sales reached a staggering 10 trillion yuan, equivalent to 1.6 trillion US dollars, in China last year, an increase of 22% on 2013.
The figures, from a report by the China Ecommerce Research Centre, revealed that B2B accounted for three quarters of all e-commerce in the country, which rose to almost 95% when looking at cross-border e-commerce.
The success of B2B e-commerce has been put down to the superior quality of their technology systems, with one of the analysts who wrote the report saying: "B2B sites are improving their online systems, including search engine algorithms, so that their clients could find their proper suppliers or business partners easier and quicker."
The biggest B2B e-commerce sites were Alibaba, Mysteel and Global Sources.
Yandex updates Yandex Maps interface
The leading Russian search engine Yandex has updated its Yandex Maps interface and added new features.
Yandex Maps now displays in full-screen and includes panoramic photos that show how places look from ground-level.
It is also now possible for users to search for a location using a building or company name, and the service also provides instructions on how to get a location by car or public transport.
Users are now also able to edit information on Yandex Maps, either by updating existing entries or by adding new entries. User-edited information will be included on a monthly basis once the information has been validated as true by Yandex.
Yandex Maps is available in Russian on the web and also as an app for iOS, Android and Windows phones.
Yandex is the most popular search engine in Russia, where it has around a 60% market share.
SEO keyword research Yandex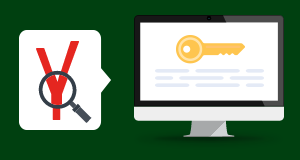 Whether you're looking to launch a new website in Russia or improve existing rankings on Yandex, identifying relevant search queries is an important starting point when dealing with Russia's market-leading search engine. All our researchers are experienced search marketers and being native to the Russian market, are naturally in tune with local marketing norms and cultural nuances. We'll deliver an easy-to-use report that can be used to inform your website optimisation efforts in Russia.
Sponsored
Google Play is favourite app store for South East Asian mobile gamers
Research by App Annie has found that mobile gamers in South East Asia prefer to get their games from Google Play than the Apple App Store.
The research looked at mobile gaming app downloads in Indonesia, Malaysia, Philippines, Thailand, and Vietnam and found that Google Play had 4 times as many downloads than the Apple App Store. This trend was strongest in Indonesia, where Google Play attracted 9 times as many downloads than Apple.
This trend has been put down to the fact that the majority of smartphones in the region use Google's Android operating system rather than Apple's iOS.
The results found that when it came to monetisation, however, Apple App Store came out on top, bringing in 1.3 times as much money as Google Play in 4 out of the 5 countries. Malaysia was the only country where Google Play brought in more revenue.
Gaming app revenues are skyrocketing in the region, with Vietnam seeing an increase of 150% on last year, and Malaysia seeing an increase of 115%.
Japan interested in Indian e-commerce market
Japanese retailers are increasingly turning their attentions to the Indian e-commerce market.
The well-known Japanese retailers Rakuten and Uniqlo have both expressed an interest in selling items online in India.
The Japanese technology firm SoftBank has also made steps towards entering the Indian e-commerce market, having already invested 90 million US dollars in the Indian online real estate company Housing.com
The e-commerce market in India is growing rapidly, and is expected to reach 16 billion US dollars by the end of the year.
Almost half of all Germans do not protect themselves online
And finally, despite Germans having a reputation for being very concerned about privacy, research has suggested that almost half of them do not take measures to protect themselves online.
In a YouGov study, only 55% of German respondents said that they used software or security and privacy functions to protect themselves online.
The 45% who did not said that they thought such security measures were pointless as hackers would be able to get around them.
Out of the people who did use security measures, around 9 out of 10 used anti-virus programmes, just over three quarters used firewalls, and 3 out of 10 used encryption services.
Respondents said that their primary fear online was of financial damage through hackers hacking their online bank accounts or through phishing, causing them to be cautious in what they actually do online.
Webcertain's global marketing news bulletins are daily 5-minute videos, providing marketers with the latest international digital marketing news in an easy-to-digest format.
The following two tabs change content below.
Gemma Houghton
Director of Marketing
at
Webcertain
Gemma has worked in international search marketing for over 14 years and is Director of Marketing at Webcertain, overseeing all marketing activities for the Group. She also organises and programmes Webcertain's International Search Summit, a search marketing conference focusing on international and multilingual online marketing which runs across Europe and the US. Gemma holds a Professional Diploma in Marketing from the Chartered Institute of Marketing, a Diploma in Management and Leadership from the Chartered Management Institute, and a BA joint honours degree in French and German.
Latest posts by Gemma Houghton (see all)