Global Marketing News – 13th May
India's Prime Minister has joined Chinese microblogging site Sina Weibo
Narendra Modi recently joined the growing list of famous people who are signing up to site, in an attempt to connect with a Chinese audience.
Mr. Modi amassed more than 20,000 followers in his first five hours, but the Indian PM is no stranger to social media; his Twitter account has over 12 million followers.
However, he joins Weibo at a time when many Chinese users are starting to abandon it amid claims of over-strict censorship. Social media fans are migrating to WeChat, a smartphone messaging app that has softer censorship rules.
Critics say that the increasing censorship of sites like Weibo and Twitter are generating a sense of fear, and social media users are creating multiple accounts in a bid to bypass tough censorship rules.
Weibo Page Management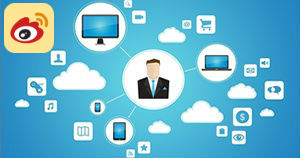 Weibo is one of the most popular social media sites in China with users twice as active as those on Twitter. If you want to grow your brand in the Chinese market, you'll need to interact with your audience with fresh, relevant and high-quality content, including images and articles, that appeal to them. This will enable you to establish and maintain a vibrant social presence. We will manage your Weibo page, by adding new posts, monitoring activity and engaging with users. You will receive monthly reports detailing all of the activity generated by the posts, including likes, shares and comments. This service covers the management of one Weibo page.
Sponsored
The Indian e-Commerce Market is set to Account for 2.5 per cent of GDP by 2030
A recent report by Goldman Sachs, the US investment banking firm, estimates that the e-commerce market in India will increase from USD 20 billion to 300 billion in that time.
Reasons for this include the fact that online mobile penetration in India has increased as 3G-enabled smartphones are available at much lower prices than before.
The telecom infrastructure has also vastly improved, with 3G data coverage available to 25-30% of the population. And the launch of digital wallets and online payment schemes mean that online transactions are now much more efficient. This is helping the move from the traditionally preferred method of cash on delivery.
The areas most likely to see growth include online travel, digital advertising and online payment services. and India could have the second largest global digital population by 2030.
Facebook's Has a New Competitor In Emerging Markets
Jana, an app advertising start-up based in the US, is helping companies including Twitter and Amazon to acquire customers by letting them download and try apps for free. It then detects when and how often the apps are used to identify loyal users. Those loyal customers will then be reimbursed for their data costs.
Despite much wider access to smartphones in emerging markets, users in countries such as India, Indonesia and Brazil often have to ration their data usage because of high costs. This proves a barrier to businesses trying to gain a wider customer base through apps.
Through its internet.org initiative, Facebook is also making moves to make the internet more accessible to users in developing markets, so Jana's offering is in direct competition.
The race to get emerging markets on board has moved up a gear as more and more people are connecting to the internet. The increase in a new wave of middle class consumers in Brazil, India and China also opens up new opportunities.
App Annie has Acquired Mobidia in a Plan to Expand to 60 Countries by the Year's End
The mobile app intelligence platform made the announcement this week as part of its international expansion plan, as reported in the Wall Street Journal.
Mobidia, which measures mobile usage trends, has established relationships with carriers around the world and App Annie will be able to tap into this. It is hoping to use Mobidia's existing product to boost its own Usage Intelligence service. This will enable users to check things like user frequency data against that of their competitors.
App Annie recently acquired another mobile analytics company when it bought Distimo last year.
Twitter Director Joins Stripe as Head of European Business
Don O'Leary, who spent three years as director of sales at Twitter, is joining the online payments startup as its new head of European business operations.The move comes just months after Stripe appointed ex Google executive, Claire Johnson, as head of operations.
O'Leary built one of the first online content management systems in Ireland and has also worked in Silicon Valley.Stripe, founded in Ireland by two teenage brothers in 2010 is going from strength to strength. It is said to be worth $3.5 billion and is used by 13,000 websites.
The company hopes that O'Leary, who has also worked with Google as part of its first team in Ireland, will head its expansion into Europe.
Webcertain's global marketing news bulletins are daily 5-minute videos, providing marketers with the latest international digital marketing news in an easy-to-digest format.
The following two tabs change content below.
Elin Box
Content Marketing Manager
at
Webcertain
Elin is a Content Marketing Manager at Webcertain. She is responsible for Webcertain's Self-learning platform, producing in-depth guides on a range of international digital marketing topics. She also helps run the Webcertain blog and is the writer of the Webcertain search and social report, an annual report summarising digital marketing best practices in over 50 countries. She is passionate about educating and empowering people to make the best decisions for their business and is proud to help share Webcertain's wealth of digital marketing knowledge with the world. Elin is from the UK.