Whether we like it or not, search engines are at the heart of everything we do, so understanding how they work, what they value and their latest developments is vital for our own success.
At the International Search Summit @ SMX East on September 29th, we'll be bringing together 3 of the major global search engines to give us greater insight into how international marketers can use them effectively to grow across the globe.
International SEO performance improvement review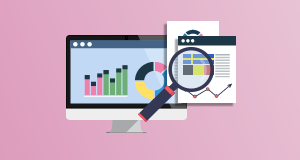 If you are targeting customers in different countries, then it is important that your website is optimised for each country, in order to maximise the chances of users finding your website and converting. To boost your international search engine rankings and attract relevant traffic, your website should utilise international SEO techniques. An international SEO expert will conduct a review on your website to identify any issues that could be damaging your international SEO efforts, and will collate these findings into a report. They will also produce an action plan listing how these problems should be fixed. The review will be delivered to you in a PDF or Word format, and you will also receive a teleconference call to go through the report verbally.
Sponsored
So the Search Engine line-up looks like this:
Google
Whether you're targeting 1 country or 50, you'll be coming into contact with Google as part of your online efforts. One of the major challenges in international SEO is geo-targeting, and ensuring that users in each country are seeing the website pages intended for them. At ISS, Google's Gary Illyes, who is based in Zurich, Switzerland, will dig into this issue and provide examples of different geo-targeting options, including the hreflang mark-up, with advice on how to correctly implement it.
Baidu
Although Baidu is facing competition from other local search engines; it still remains the clear search leader in China, the world's biggest internet market. Not only is it a huge market, it's also vastly different from any other and requires an individual and tailored approach. ISS attendees will hear from Sarah Holtzman from Baidu's International division who will share some insights into what makes China unique and the opportunities available for international businesses who utilise Baidu effectively.
Bing
There are many assumptions made about international search, many of which are wrong! Bing's CP McBee found this out for himself when he moved from the US to Canada and worked on international projects. In his ISS session, he will share his personal learnings, as well as best practice tips for running international search campaigns. He'll also introduce how Bing's latest international developments can help drive ROI in global campaigns.
There will be opportunities for Q&A with each search engine speaker, so if they don't answer all of your questions during their session, you can ask them it afterwards!
The International Search Summit is dedicated to helping international marketers find solutions to their multinational marketing challenges and provide practical tips, examples and tactics for attendees to take away and implement in their own campaigns.
Other topics we'll cover in New York include international keyword research, cultural, logistical and practical considerations for global campaigns and lessons learned from the successes and failure of major global enterprises.
Want to attend ISS and SMX East?
If so, there are ISS and SMX combo passes available – but the ISS team have 1 all-access SMX pass to give away to one lucky ISS delegate. To be in with a chance to win, all you need to do is have registered for ISS by August 29th, when the Early Bird Rate expires, and you'll be placed in a draw to win the pass! We'll announce the winner the week after.
The following two tabs change content below.
Gemma Houghton
Director of Marketing
at
Webcertain
Gemma has worked in international search marketing for over 14 years and is Director of Marketing at Webcertain, overseeing all marketing activities for the Group. She also organises and programmes Webcertain's International Search Summit, a search marketing conference focusing on international and multilingual online marketing which runs across Europe and the US. Gemma holds a Professional Diploma in Marketing from the Chartered Institute of Marketing, a Diploma in Management and Leadership from the Chartered Management Institute, and a BA joint honours degree in French and German.
Latest posts by Gemma Houghton (see all)