Global Marketing News – 7th May
Microsoft Among Companies Filing EU Google Complaint
An EU decision to investigate Google stems from official complaints by more than 19 companies, including the multinational tech company, Microsoft.
The antitrust investigation is looking at how the search engine giant handles search results, claiming that it distorts results in favour of its own shopping service. If successful it could result in a large fine for Google.
As reported in the Times of India, Around 30 companies have admitted to making complaints, although it is not known how many of these are on the official list. These are thought to include companies from France, Germany, Italy, the Netherlands and Britain.
However, the consumer review site, Yelp, claims that US companies are the main driving force behind the investigation. As well as Microsoft and Yelp, other US complainants include Expedia, TripAdvisor and Nextag.
Officially registering as a complainant ensures that the companies involved will be kept up to date with the proceedings, and given a chance to state their case against Google.
Chinese Internet Shops Won 70% of Russia's Cross-Border Shopping in 2014
A joint study carried out by Russian internet company, Yandex and the EWDN news agency, shows that last year alone Russians spent $5 billion on foreign websites. A whopping $3.5 billion of this was spent on Chinese e-commerce sites.
Local hosting in China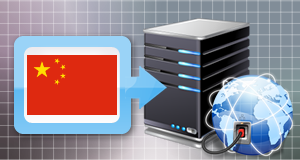 If you are targeting an audience in China, hosting your website on a server in the country will improve its performance in the Chinese search engines, as well as the website speed for users. We will host your website on a server physically located in China, configuring the server and giving FTP and cPanel login details. Local hosting in China requires a minimum 12-month contract.
Sponsored
Russian consumers reportedly made 50 million orders via Chinese internet stores, an increase in 40% from the year before. The most popular online Chinese site is AliExpress, closely followed by Taobao and Tmall, all of which are owned by the Chinese e-commerce company, Alibaba.
Last year, Yandex.Money, the online payment system known as the Russian paypal, started working more closely with Chinese internet stores. This made online shopping much more accessible to Russian customers, and it looks like they're certainly making the most of it.
Global brands are to invest $200bn in digital marketing this year
A report by digital marketing research company, Juniper Research, shows that 70% of the money spent on digital marketing in 2015 will be concentrated on mobile and tablet devices.
Internet shopping is rapidly changing. Customers are increasingly using their mobiles and tablets to access websites, and the amount of data generated by this means that marketing strategies are also evolving.
With the focus being on that all important customer engagement, predictive analytics are being used to create more targeted, personalised campaigns. These are often used in real-time, with certain products and services being offered to the customer while they are still on the website.
The report emphasises the importance of utilising the potential of this Omni channel environment. Consumers often have more than one device that they use simultaneously. Therefore, marketing needs to play a role throughout the lifecycle of a product, from its discovery, to reviews posted online.
Thai exporters are being targeted by Alibaba
The worlds largest online business-to-business marketplace is urging Thai exporters to expand overseas by selling more products online.
Alibaba has teamed up with a Thai digital marketing agency, Ready Planet, in an attempt to improve export figures in a fragile economic market.
With over 15,000 active exporters accounting for more than 65% of the country's GDP, Thailand is an important market for Alibaba. The company is hoping that more small and medium businesses will join its marketplace.
Alibaba has 36 million registered users around the world and 570,000 of those are in Thailand. It hopes to increase this figure by improving e-payment services with local banks.
Baidu has Launched a Campaign to Digitally Restore Nepal
The Chinese search engine aims to digitally recreate the country after the recent devastating earthquake. The company is appealing to anybody who has taken photographs of the country while travelling, including pictures of its cultural relics. Images can be uploaded to Baidu and then digitally joined together. Users will then be able to virtually walk around the country's lost sites.
Webcertain's global marketing news bulletins are daily 5-minute videos, providing marketers with the latest international digital marketing news in an easy-to-digest format.
The following two tabs change content below.
Gemma Houghton
Director of Marketing
at
Webcertain
Gemma has worked in international search marketing for over ten years and is Director of Marketing at Webcertain, overseeing all marketing activities for the Group. She also organises and programmes Webcertain's International Search Summit, a search marketing conference focusing on international and multilingual online marketing which runs across Europe and the US. Gemma holds a Professional Diploma in Marketing from the Chartered Institute of Marketing, a Diploma in Management and Leadership from the Chartered Management Institute, and a BA joint honours degree in French and German.
Latest posts by Gemma Houghton (see all)