Global Marketing News – 8th May
Google rolls out new ads as mobile searches top PCs in 10 countries
Google has developed a range of ads intended to be more mobile-friendly, following its announcement that that searches on mobile devices now outnumber those on personal computers in ten countries, including the US and Japan. The other eight countries weren't identified.
These trends are prompting big changes in the way Google handles advertising.
The new ads will be designed to work with touchscreens, with swiping replacing mouse clicks on a PC. There's not as much room on a mobile screen for keyword-based ads and mobile users tend to spend less time in a Web browser, so Google will display a panel of listings that the user can swipe through.
Multilingual PPC Keyword Research Google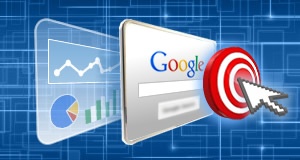 Conducting detailed keyword research is an essential part of any PPC campaign, to ensure you are targeting the most relevant and popular keywords used by your target audience and help improve CTR, conversions and ROI. A PPC specialist, native to your target market, will conduct research in the target language compiling these into a report along with the English back translations and further data such as the search volume, estimated cost-per-click and competition data. This report will be delivered to you in an Excel or PDF format.
Sponsored
These new mobile-friendly ads will rely on data and be more compatible with a more omnichannel way of using the internet, as users switch between devices.
Half of Japan's Social Networkers Will Use Twitter by 2017
A report by market research company, eMarketer, shows that Japan is home to Asia-Pacific's largest population of Twitter users, with 23.9 million monthly users this year.
This figure is estimated to reach 28.4 million by 2019.
Twitter already has a high penetration of social network users in Japan and it's expected that by 2017, a quarter of all internet users in Japan will be Tweeting, a figure that's expected to continue to rise. The UK has the next highest percentage of users.
Japan is the only country in the world where half its population will be using Twitter at any time.
However, rates in Japan are expected to slow down, just as India's Twitter population is expected to grow, despite having a lower penetration. User numbers of 34.4 million still only equate to 3% of the population.
Hermes has reported a 7% Revenue Increase
The German Retail and Logistics company has also announced plans to to focus on opportunities in the e-commerce marketplace. Last year Germany, the UK, Austria, Italy and Russia made up the bulk of its European deliveries, with 496 million parcels recorded in 2014 alone.
The company is hoping to build on this by continuing to expand into Asia and North America. Plans include new parcel services and utilising the growth of global online shopping. The company also believes that the strong e-commerce market in Europe is ideal for the type of service Hermes provides, and it is planning to invest 300 million Euros in its logistics network by 2019.
Its BorderGuru service will enable retailers to sell and deliver goods around the world, allowing countries such as China to expand into the European market.
Pitney Bowes Buys Online Retailer
Pitney Bowes, the international mailing and shipping company, has become the latest firm to take over an online retailer. It announced this week that it is taking over Borderfree, a global e-commerce company. It comes just months after the global delivery company, FedEx, bought e-commerce company, Bongo, and UPS bought i-parcel.
The $395 million deal will enable Borderfree to sell to consumers around the world, expanding their global reach as the international e-commerce market continues to grow. Its services include localising retail sites, showing prices in more than 60 currencies and handling customs services and fees, and facilitating global shipping.
Smartphones are ruining Chinese Marriages
A recent report by the All-China Women's Federation found that increased smartphone use is linked to unhappy marriages and can have also have a negative effect on the parent-child relationship.
Smartphone addiction can apparently lead to symptoms such as irritability and anxiousness, and the group is suggesting that people switch off their devices for an hour every evening, in order to spend more time with their families. Of the 31,344 people surveyed, 43% played on their phones during family time, something that is replicated in other countries.
Webcertain's global marketing news bulletins are daily 5-minute videos, providing marketers with the latest international digital marketing news in an easy-to-digest format.
The following two tabs change content below.
Cal O'Connell
Lead Videographer
at
Webcertain
Cal has been the Lead Videographer at Webcertain for nearly seven years, creating a whole range of digital video content. As his main passion, and with over ten years of experience, he also has a hand in making feature films, short films and other online content, as well as providing his voice (and sometimes his face) to videos. In addition to Webcertain's content, he also plays a part in creating content for a wide selection of our clients!
Latest posts by Cal O'Connell (see all)