18 February 2015 – Global Marketing News
Microsoft invests in Android-rival Cyanogen
Microsoft has just invested 70 million US dollars into the tech start-up Cyanogen, as reported by the Wall Street Journal.
Cyanogen has developed an operating system to rival Google's Android, with the company's CEO being quoted as saying: "We're going to take Android away from Google."
Android is an open-source operating system, meaning that its code is freely available for anyone to view and download.
Cyanogen's 80 employees and 9,000 volunteer software developers take Android's code and modify it, fixing bugs and adding improvements, before releasing the re-vamped version as an alternative operating system for smartphone users.
Cyanogen claims that 50 million people already use a Cyanogen operating system on their phone, and it hopes that with its new funding this number will increase.
Cyanogen is currently working hard to secure arrangements with smartphone manufacturers to install its software on their devices, and recently struck such a deal with the Indian smartphone manufacturer Micromax.
Vietnamese search engine Coc Coc receives millions to expand across South East Asia
The Vietnamese search engine Coc Coc has revealed that is has received 14 million US dollars from the German company Hubert Burda Media to help it expand across South East Asia.
Coc Coc is extremely popular in Vietnam, with the website analytics company Alexa putting it as the most popular website in the country, and its own figures showing that it has almost 9 million monthly active users.
Coc Coc hopes the extra funding will help it to rival Google and grow throughout the region. They also announced that it plans to launch a mobile version of its search engine, reflecting the fact that over three quarters of internet users in Vietnam use their mobile phones to get online.
SEO Booster for Vietnam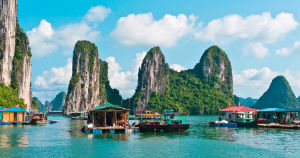 In order to have a high ranking on Google in Vietnam and attract relevant traffic, your website needs to be optimised. A search-trained Vietnamese native will begin the SEO process by conducting keyword research to identify the relevant terms for the Vietnamese market. They will use these keywords to do keyword mapping and produce Vietnamese meta-data for your website. As well as on-page optimisation, they will also submit your website to relevant directories in Vietnam to boost your backlink profile.
Sponsored
Japan and India top Asian countries for number of Twitter users
Japan and India have the largest number of Twitter users in the Asia-Pacific region, according to research by E-Marketer.
The profiles of these two countries differ greatly, however, in terms of both growth and penetration.
In Japan, penetration is reasonably high, with one quarter of internet users, equivalent to just over 20% of the Japanese population, being active users of the social network. Growth is slowing down, however, with just a 26% increase in new users last year, and just 3% growth being predicted for 2018.
In India, however, penetration is extremely low, with less than 2% of Indians being active on Twitter last year. Growth is much stronger than in Japan, however, with the number of users increasing by almost 50% last year.
WeChat and Weibo give out virtual red envelopes for Chinese New Year
And finally, the popular Chinese social network WeChat will be giving away 500 million virtual red envelopes containing money to users as part of the Chinese New Year celebrations, according to the website QQ Tech.
Users will be in with a chance of receiving the cash gift if they shake their smartphones at specific times between the 12th and 21st of February.
A similar scheme was a big success last year, where WeChat allowed users to send virtual red envelopes to friends and family at the click of a button. 5 million people sent the equivalent of around 20 million US dollars in the campaign.
WeChat is in direct competition with rival Weibo, who have also launched their own red envelope giveaway.
The payment companies Alibaba (who have teamed up with Weibo) and Tencent (who own WeChat) are going head-to-head, having blocked each other's social networks from using their payment platforms for the red envelope campaigns.
Giving red envelopes containing money is a common practice at Chinese New Year, with older family members usually giving the envelopes to younger relatives.
Webcertain's global marketing news bulletins are daily 5-minute videos, providing marketers with the latest international digital marketing news in an easy-to-digest format.
Save
Save
Save
Save
The following two tabs change content below.
Elin Box
Content Marketing Manager
at
Webcertain
Elin is a Content Marketing Manager at Webcertain. She is responsible for Webcertain's Self-learning platform, producing in-depth guides on a range of international digital marketing topics. She is also part of the Webcertain TV team, where she writes scripts for short educational videos and helps with the day-to-day management of the YouTube channel. She also supports the Director of Marketing with a wide range of other marketing tasks, as and when required. Elin is from the UK.