6 March 2015 – Global Marketing News
Nigeria is leading African nation for ecommerce
A study conducted by Ipsos has revealed that Nigeria is the leading African nation for ecommerce.
Out of Nigeria's 50 million internet users, a staggering 90% either shop online currently or plan to do so in the future.
The majority of these people are using their mobiles to shop online, with 9 out of 10 respondents with a mobile phone saying that they had used it to make an online purchase.
Reports of international purchases were common, with over a third of respondents saying that they had bought from an online foreign retailer in the last year, with the vast majority of these purchases being from South African stores.
Respondents also revealed the key factors that would entice them to shop online more often, with faster deliveries, safer payment options and lower costs being the three most popular incentives.
Indeed, mistrust over the security and expense of payment options were the key reasons given by Nigerians who were reluctant to shop online.
Germany putting pressure on EU to speed up data security talks
German internet and telecommunications companies are putting pressure on EU officials to speed up talks about data security.
The talks, which are scheduled to be completed by the end of the year, are to do with plans to replace the EU member states' 28 separate data laws with one single EU law covering online data protection and copyright issues.
The German companies Deutsche Telekom, United Internet and Freenet are demanding that the talks speed up and result in tough new rules that protect users' data, especially from large US companies such as Google and Facebook, whose dominance they oppose.
The proposed EU laws would fine companies 100 million Euros or 5% of annual revenue if they breached the proposed data protection regulations.
Pakistan domain .pk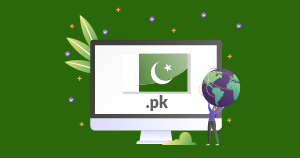 .pk is the country-code top-level domain for Pakistan. Using a local domain will support your geo-targeting efforts and help build trust with your Pakistani audience. We will register your .pk domain, ensuring all details are correct and registration requirements are met and will configure it according to your requirements. The domain registration is valid for two years and we will notify you when it is due for renewal.
Sponsored
Mobile point-of-sale (mPOS) system launched in Pakistan
A mobile point-of-sale (or mPOS) system has been launched in Pakistan, by the country's Habib Bank and the payment technology company Monet.
The mPOS system is a gadget that attaches to the retailer's smartphone, with customers being able to swipe their cards in it to make a payment.
It is the first time that a digital payment option has been launched in Pakistan. The country has so far been extremely reluctant to adopt modern payment technologies, with the overwhelming majority of payments being made in cash.
Indeed, although the country has a population of 180 million people, it is home to only 3 million credit cards and 15 million debit cards, with the majority of debit cards simply being used to withdraw cash rather than to make purchases.
Monet has spoken out about its ambitions for the project, saying that "complete digitisation is our end goal", adding that the technology can give retailers "a data-centric system that is absolutely free from error".
The Rocket Internet-backed company Daraz (a Pakistani ecommerce website similar to Amazon in the West) is the first company to adopt the new mPOS system.
Mobile ad spending not equally distributed across Android and iOS
Mobile advertising spending is not equally distributed across operating systems, as reported by the Wall Street Journal.
When simply looking at OS global market shares, Google's Android was the dominant player, with 63% of all smartphones using the operating system, compared to just 27% which used Apple's iOS.
When looking at mobile ad revenue, however, Apple was the winner, with 53% of all spending going on iOS, compared to just 38% going on Android.
An imbalance in the distribution of iOS versus Android devices has been proposed as an explanation for these puzzling figures, with iOS smartphones simply being more popular in richer countries where the majority of mobile ad spending is focused.
Webcertain's global marketing news bulletins are daily 5-minute videos, providing marketers with the latest international digital marketing news in an easy-to-digest format.
The following two tabs change content below.
Elin Box
Content Marketing Manager
at
Webcertain
Elin is a Content Marketing Manager at Webcertain. She is responsible for Webcertain's Self-learning platform, producing in-depth guides on a range of international digital marketing topics. She also helps run the Webcertain blog and is the writer of the Webcertain search and social report, an annual report summarising digital marketing best practices in over 50 countries. She is passionate about educating and empowering people to make the best decisions for their business and is proud to help share Webcertain's wealth of digital marketing knowledge with the world. Elin is from the UK.