11 February 2015 – Global marketing news
Qihoo buys 360.com for $17 million
The Chinese technology company Qihoo has bought the domain name 360.com for 17 million US dollars.
Qihoo bought the domain name from Vodafone on 4th February in what is thought to be one of the most expensive domain purchases ever.
It is not yet clear how Qihoo intends to use the domain 360.com but Forbes speculates that it is likely to be a unifying platform for Qihoo's large number of sprawling technology services.
Qihoo is a Chinese technology company that provides internet security products and also has its own search engine called Haosou, which currently holds about 30% of the search share in China.
Only 4,000 Egyptians buy online
Egypt's Business Directory claims that less than 4,000 Egyptians buy online.
Despite internet penetration in Egypt being a healthy 50%, only a tiny 0.005% of the population have ever engaged in online shopping.
Of those who have, only 20% paid online, with 80% preferring to pay in cash upon delivery.
The report revealed that online shoppers tended to be young and located in the Greater Cairo area, with electrical items, aeroplane tickets and clothes making up the most commonly bought items.
Several reasons have been put forward to explain the current unpopularity of ecommerce in Egypt, with a fear of online fraud and the country's low number of credit card owners being touted as the top causes. Only 7% of the population even has a bank account, with the number of credit and debit cards making up a similarly low proportion.
Confidence in online payment options does seem to be improving, however, with the number of online payment orders increasing at a faster rate than cash-on-delivery orders last year, with increases of 36% and 16% respectively.
Set-Up A PPC Campaign Targeting Egypt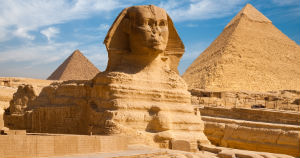 Pay-per-click (PPC) advertising on Google is an effective way of quickly getting your products and services visible to internet users in Egypt. Our experienced Egyptian PPC team will set up a PPC campaign for your company on Google. They will manage all aspects of creating the campaign, from setting up your PPC account, conducing keyword research, creating the ad texts and checking your landing pages' relevance.
Sponsored
Apple's popularity in Asia skyrockets
A report by Counterpoint Research has revealed that Apple's share of the smartphone market in Asia has skyrocketed following the release of their large-screened iPhone 6 and iPhone 6 Plus models.
Since these phones went on sale last September, Apple's market share has increased dramatically in South Korea, Japan and China.
The increase was most pronounced in Japan, where Apple's market share jumped from around 15% in August to over 50% in November.
Apple also made strong gains in South Korea, with their market share increasing from less than 15% to 33%. The significance of this is outlined by Tom Kang, research director for mobile devices at Counterpoint, who explained that: "No foreign brand has gone beyond the 20% market share mark in the history of Korea's smartphone industry."
Apple also made significant gains in China, with iPhone sales increasing by 45% when the iPhone 6 and 6 Plus models were released, climbing to third place, with a 12% market share.
Emoji marketing has worldwide appeal
And finally, brands are increasingly using emojis as part of their marketing efforts, as reported in The Guardian.
Emojis are pictures that convey an emotion, such as a heart, a sunshine symbol, or a wink. They are commonly used on Facebook, Twitter, text and email and are popular due to their shorthand nature and ability to transcend language barriers.
It seems the appeal of the emoji is worldwide. In a recent marketing campaign by Oreo in China, parents were encouraged to paste pictures of themselves and their children onto dancing emojis. The campaign was a huge success, with 100 million emojis being generated and almost 2 billion impressions on Weibo and WeChat.
Webcertain's global marketing news bulletins are daily 5-minute videos, providing marketers with the latest international digital marketing news in an easy-to-digest format.
The following two tabs change content below.
Elin Box
Content Marketing Manager
at
Webcertain
Elin is a Content Marketing Manager at Webcertain. She is responsible for Webcertain's Self-learning platform, producing in-depth guides on a range of international digital marketing topics. She is also part of the Webcertain TV team, where she writes scripts for short educational videos and helps with the day-to-day management of the YouTube channel. She also supports the Director of Marketing with a wide range of other marketing tasks, as and when required. Elin is from the UK.