4 March 2015 – Global Marketing News
UAE company buys shares in Turkish ecommerce platform Hepsiburada
The UAE company Abraaj Group has bought shares in the leading Turkish ecommerce platform Hepsiburada.
Abraaj Group bought the 25% stake for 100 million US dollars. Hepsiburada is the most popular ecommerce website in Turkey, with an estimated 14 million monthly users.
The Turkish ecommerce market is set to expand rapidly over the next few years, with Euromarket International predicting that ecommerce revenues in the country will break the 6 billion US dollar mark by 2017, more than double what it is now.
A spokesperson from Abraaj Group explained how Turkey's future potential attracted them to buy shares in Hepsiburada, saying: "The online retail sector in Turkey has been growing seven times faster than store-based retail since 2007; yet online retail penetration in the country is still low at approximately one fifth of the European levels."
Sociocaster takes on Hootsuite in Indonesia
Hootsuite is facing competition in one of the most socially engaged countries in the world, as reported by Tech in Asia.
Sociocaster, which launched in Indonesia last year, aims to help small local businesses manage their content on social media.
The Indonesian start-up allows users to search for interesting content on their desired topic based on keywords. Users can view how popular a piece of content is by how many times it has been shared, and can then share it on their own social sites, either for immediate publication or scheduled in advance.
Currently the platform only allows users to manage content for their Facebook and Twitter pages, but it aims to expand to 12 different social networks in the future and has also spoken of plans to one day go global and challenge the likes of Hootsuite.
SEO Booster for Indonesia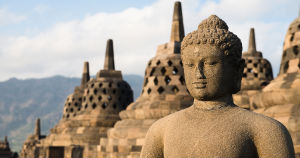 In order to have a high ranking on Google in Indonesia and attract relevant traffic, your website needs to be optimised. A search-trained Indonesian native will begin the SEO process by conducting keyword research to identify the relevant terms for the Indonesian market. They will use these keywords to do keyword mapping and produce Indonesian meta-data for your website. As well as on-page optimisation, they will also submit your website to relevant directories in Indonesia to boost your backlink profile.
Sponsored
Strong demand for apps in users' native languages
There is strong demand for apps to be translated into users' native languages, according to a survey conducted by OHT-Mobile.
Around one quarter of respondents from the US, UK, Canada, Australia, Japan, Germany, Italy and the Netherlands wanted to see more news and games apps in their own language.
Japan and Italy had the biggest proportions of people wanting more news apps to be made in their native languages, with 42% and 32% respectively.
For gaming apps, Dutch and French-speaking Canadians were the respondents who expressed the most interest in native language apps, while people in Germany were twice as likely to want social media apps in their language.
In a separate study by OHT, the majority of people from Italy, Germany, the Netherlands, Canada and Japan said they were more likely to make online purchases on sites in their own languages.
2-in-1 devices popular in Middle East and Africa
The popularity of 2-in-1 laptops and tablets is on the rise in the Middle East and Africa, according to research by International Data Corporation (IDC).
2-in-1 devices are laptops with detachable screens that can work independently as a tablet.
2-in-1 devices are the most popular way for people in the region to get online, with over 60% of internet users using them. This puts them ahead of desktop computers, smartphones and tablets.
The IDC predicts that shipments of these devices will increase by 120% this year in the Middle East and Africa, with growth predicted to continue through to 2018.
Siri will soon speak in 7 new languages
And finally, Siri will soon be able to speak seven new languages: Portuguese, Dutch, Swedish, Danish, Russian, Turkish and Thai.
As well as the new languages, the upgrade will help Siri to understand new accents for English, such as Australian and Indian accents.
The new languages were revealed when Apple released a beta version of its new operating system iOS 8.3 last week. It is expected to be properly released later this year.
Webcertain's global marketing news bulletins are daily 5-minute videos, providing marketers with the latest international digital marketing news in an easy-to-digest format.
The following two tabs change content below.
Elin Box
Content Marketing Manager
at
Webcertain
Elin is a Content Marketing Manager at Webcertain. She is responsible for Webcertain's Self-learning platform, producing in-depth guides on a range of international digital marketing topics. She also helps run the Webcertain blog and is the writer of the Webcertain search and social report, an annual report summarising digital marketing best practices in over 50 countries. She is passionate about educating and empowering people to make the best decisions for their business and is proud to help share Webcertain's wealth of digital marketing knowledge with the world. Elin is from the UK.