16 March 2015 – Global Marketing News
Visa Checkout rolls out to 13 new countries
Visa will expand its digital payment service Visa Checkout to 13 new countries this year.
Visa Checkout allows customers to just register their shipping and payment information once. Customers can then simply pay for items online with just one click, without having to fill out the information every time.
The 13 new countries will be Argentina, Brazil, Chile, China, Colombia, Hong Kong, Peru, Malaysia, Mexico, New Zealand, Singapore, South Africa and United Arab Emirates.
Customers will only be able to buy from merchants in the US, Canada and Australia, however it is expected that this list of countries will grow.
Visa has commented on the expansion, saying: "Visa Checkout has seen tremendous growth in the U.S., Canada and Australia in just the few months since its launch. Building on this positive momentum, we are aggressively carrying the service into new markets across the world throughout 2015 and beyond."
Procter and Gamble given biggest fine in Chinese history for false advertising
Procter and Gamble has been fined almost 1 million US dollars in China over allegations of false advertising, the largest fine of its kind China has ever imposed.
The Chinese authorities accused Procter and Gamble of using computer software to digitally enhance the images used in their Crest toothpaste adverts, making teeth look whiter than they really were.
Procter and Gamble is not the first global company to find itself in trouble with the Chinese commerce watchdog, which recently has been clamping down hard on companies that mislead consumers; Apple, Volkswagen and Nikon have also found themselves under scrutiny.
Worldwide ad spending exceeds half a trillion US dollars
Strategy Analytics has reported that worldwide advertising spending exceeded half a trillion US dollars for the first time ever last year.
The US was the country that spent the most on advertising, with China in second place, followed by Japan, Germany and the UK.
America's lead over other countries was large, with US spending accounting for a third of all ad spending, almost 4 times the amount spent by second place China.
Strategy Analytics commented that America's lead was likely to shrink in the future, however, saying: "While in absolute terms U.S. ad spend continues to grow its share of global advertising, it is declining as spend in other regions grows."
Global ad spending is predicted to grow by 5% this year, and is expected to reach 600 billion US dollars by 2018.
Multilingual PPC Keyword Research Google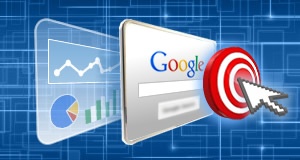 Conducting detailed keyword research is an essential part of any PPC campaign, to ensure you are targeting the most relevant and popular keywords used by your target audience and help improve CTR, conversions and ROI. A PPC specialist, native to your target market, will conduct research in the target language compiling these into a report along with the English back translations and further data such as the search volume, estimated cost-per-click and competition data. This report will be delivered to you in an Excel or PDF format.
Sponsored
Online shoppers want more flexibility
Online shoppers around the world want retailers to be more flexible, according to research by ComScore.
Almost 20,000 online shoppers from Asia, Europe, the US, Brazil and Mexico took part in the study, which examined attitudes towards ecommerce retailers.
The study revealed that many shoppers made purchases on desktop computers because image clarity and product descriptions were not good enough on mobile sites and apps.
Choice over delivery options was also important for customers. Almost half of Asian respondents said that they wanted the option to have an item delivered to somewhere other than their home, and even more expected a next-day delivery option.
Shipping costs were also found to be important to customers. Almost three quarters of respondents said that they wanted free shipping when they bought from a foreign retailer. Europeans were willing to wait an extra 3 days if it meant that they didn't have to pay shipping costs, with US, Asian and Mexican customers willing to wait an extra 4 days for free shipping, and Brazilians willing to wait an extra week.
Returns policies were also important, with 84% of European respondents saying they would refuse to buy from a retailer that would require them to post the item back if they wanted to return it, preferring retailers that had a physical store that would accept returned items.
Webcertain's global marketing news bulletins are daily 5-minute videos, providing marketers with the latest international digital marketing news in an easy-to-digest format.
The following two tabs change content below.
Elin Box
Content Marketing Manager
at
Webcertain
Elin is a Content Marketing Manager at Webcertain. She is responsible for Webcertain's Self-learning platform, producing in-depth guides on a range of international digital marketing topics. She also helps run the Webcertain blog and is the writer of the Webcertain search and social report, an annual report summarising digital marketing best practices in over 50 countries. She is passionate about educating and empowering people to make the best decisions for their business and is proud to help share Webcertain's wealth of digital marketing knowledge with the world. Elin is from the UK.