17 March 2015 – Global Marketing News
Turkey to give free internet access to poor citizens
The Turkish government has announced plans to provide free internet access to poor citizens.
People on low incomes would be eligible for the scheme, with families with students getting priority.
Access to educational and useful websites would be unlimited, but access to other websites would be capped at a certain quota.
The government has said the plans are part of an effort to improve the internet infrastructure across the country and reduce the digital gap.
In a recent survey, more than 30% of Turks said they did not use the internet because it was too expensive for them.
With current internet penetration at around 60%, the new plans could increase the internet population by a further 30%, bringing penetration more in line with developed nations.
Turkey is also has plans to improve its mobile internet infrastructure, with 4G internet coming out later this year.
Google invests in Greek tourism
Google is expanding its Greece tourism initiative.
The "Grow Greek Tourism Online" scheme teaches Greek businesses related to the tourism industry how to use online tools to market their companies online.
Tourism generates one fifth of the country's GDP and also accounts for one fifth of jobs.
It is estimated that by increasing the profile of Greek tourist destinations online it could increase GDP by 3% and create about 100,000 new jobs.
Internet marketing knowledge is low amongst Greek business owners, with only 10% of tourists having booked their holidays online as many businesses simply don't have an internet presence.
The Grow Greek Tourism Online events will take place in 6 new Greek cities in late March and throughout April and will be available for free to any businesses related to the tourism industry.
Local hosting in Greece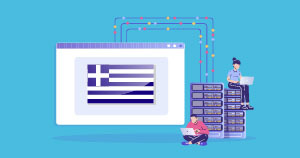 If you are targeting an audience in Greece, hosting your website on a server in the country will improve its performance in the Greek search engines, as well as the website speed for users. We will host your website on a server physically located in Greece configuring the server and giving FTP and C Panel login details. You can buy hosting on a monthly or annual basis.
Sponsored
Alibaba invests in Snapchat
The Chinese ecommerce giant Alibaba has invested 200 million US dollars into Snapchat, the popular US social app.
Snapchat, which has 100 million users, is now valued at 15 billion US dollars, a staggering 50% increase from just the end of 2014.
Snapchat is the most recent of a string of US tech company investments made by Alibaba, which has also invested in the American ride-sharing start-up Lyft, the chat app Tango, and the app search engine Quixey.
Alibaba has said that it intends to focus its concentration on China for the short-term future, but the Financial Times speculates that its investment in Snapchat may signal its intention to secure a foothold in the US mobile market too.
Rocket Internet enters the Indonesian wedding sector – India next?
Rocket Internet has invested in the Indonesian online wedding marketplace Bridestory, its first entry into the lucrative online wedding sector.
Rocket Internet has said that there is huge potential to expand Bridestory to other countries, hinting at plans to bring Bridestory to India, where Rocket Internet already has a strong presence and where the wedding industry is fractured and disorganised.
The founder of BigIndianWedding has responded positively to speculation of Rocket Internet's possible entry into the Indian market, saying: "The online wedding segment is a very lucrative sector. Unfortunately investors in India have not seen this that way so far. Rocket Internet has recognised the potential in the sector with this deal. I am sure this confidence will reflect positively for the Indian markets as well."
SMX Munich
And finally, SMX Munich kicks off today. It is the largest search conference in Germany and will feature 2 keynote sessions from the Wizard of Moz Rand Fishkin; one as a solo session and one alongside leading German SEO Marcus Tandler.
Webcertain's global marketing news bulletins are daily 5-minute videos, providing marketers with the latest international digital marketing news in an easy-to-digest format.
The following two tabs change content below.
Elin Box
Content Marketing Manager
at
Webcertain
Elin is a Content Marketing Manager at Webcertain. She is responsible for Webcertain's Self-learning platform, producing in-depth guides on a range of international digital marketing topics. She also helps run the Webcertain blog and is the writer of the Webcertain search and social report, an annual report summarising digital marketing best practices in over 50 countries. She is passionate about educating and empowering people to make the best decisions for their business and is proud to help share Webcertain's wealth of digital marketing knowledge with the world. Elin is from the UK.