26 February 2015 – Global Marketing News
Facebook's Internet.org rolls out in India
Facebook has just rolled out its Internet.org initiative in India.
The Internet.org project aims to provide key basic internet services to mobile users for free and has so far been launched in several African countries and Colombia.
Its launch in India has so far been restricted to six states: Tamil Nadu, Mahararashtra, Andhra Pradesh, Gujarat, Kerala, and Telangana.
The Indian Internet.org app will include 38 websites, including Facebook, Wikipedia, and news sites, as well as music, government, sports, weather, travel and parenting sites. Most of the content will be available in English and six local Indian languages.
It had long been suspected that Facebook were planning something big in India, after it announced a 1 million US dollar fund solely for creating apps for India last year.
Sony's SmartEyeglass is coming
Sony has announced the upcoming release of its first smart-glasses, called SmartEyeglass.
SmartEyeglass will be available in the US, UK, Japan and Germany for 840 US dollars from March. Business customers from Sweden, Belgium, the Netherlands, France, Spain and Italy will also be able to buy the tech.
Sony's SmartEyeglass displays green text on the lenses in front of the user's eyes, can show emails, take photos, give user's directions as they walk, and synch with the user's smartphone, allowing them to access app information.
SmartEyeglass is heavier than its well-known counterpart Google Glass, weighing 77 grams, and has a chunky design. Furthermore, it isn't wireless, with the glasses being attached via a wire to a small circular control unit which contains the battery, microphone and speaker.
Research examines ecommerce trends in Eastern Europe
Newly released research by ReportLinker has examined ecommerce trends in Eastern Europe.
The report revealed that although the region only accounted for a small proportion of B2C ecommerce sales worldwide in 2014, it had the fastest year-on-year growth.
Ukraine's ecommerce market had a staggering 50% growth, with Russia and Turkey also growing rapidly. Russia, Turkey and Poland were countries in the region with the largest number of people buying online.
The report also revealed that Eastern Europeans feel confident buying from international retailers, with almost half of online shoppers in the Czech Republic and Slovenia having bought from a foreign online store.
It was with international retailers that Eastern Europeans felt most confident using their credit cards to pay. Although cash-on-delivery was by far the popular payment option in the region overall, more than half of all credit card purchases were with international online shops.
European PPC Campaign Manager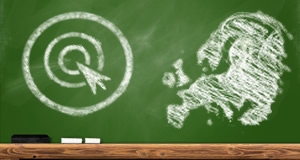 The European PPC Manager Course is a comprehensive 3 day training programme, focused on setting up and managing effective global paid search campaigns, with a particular focus on Europe and its major search engines. Combining teaching, interactive sessions and practical activities, the course will give delegates the knowledge and skills to get the most out of European paid search campaigns.
Sponsored
German Lamudi and Filipino Leuterio in real estate partnership deal
In the Philippines, the real estate companies Lamudi and Leuterio have agreed to a partnership deal.
The partnership will allow Leuterio to list their 23,000 properties on Lamudi's Filipino website, which has 700,000 visitors a month.
Lamudi's managing director explained the reasoning behind the decision, saying: "We're very complementary in a sense that Lamudi is a lead generator. Leuterio closes those leads into sales."
The partnership will also allow the two companies to improve their marketing efforts by working together at events, having joint training sessions, and improving their websites.
Social media users in Brazil are overwhelmingly young
And finally, people who use social media in Brazil are overwhelmingly young, according to research by Experian Marketing Services.
The research found that over half of social media users in Brazil are aged 18-24, with this dropping to 30% for 25-34 year olds, with over-35s accounting for just 16% of social media users.
Over 70% of internet users used social media, equivalent to almost 40% of the Brazilian population or 80 million people. Facebook was by far the most popular social network in the country with 72 million users, while Twitter lagged far behind at 12 million users.
Webcertain's global marketing news bulletins are daily 5-minute videos, providing marketers with the latest international digital marketing news in an easy-to-digest format.
The following two tabs change content below.
Elin Box
Content Marketing Manager
at
Webcertain
Elin is a Content Marketing Manager at Webcertain. She is responsible for Webcertain's Self-learning platform, producing in-depth guides on a range of international digital marketing topics. She also helps run the Webcertain blog and is the writer of the Webcertain search and social report, an annual report summarising digital marketing best practices in over 50 countries. She is passionate about educating and empowering people to make the best decisions for their business and is proud to help share Webcertain's wealth of digital marketing knowledge with the world. Elin is from the UK.